01/03/2016
Pink Floyd
Nothing Eclipses The Moon

No-one in March 1973 could have imagined that an album released in that month would still be thrilling listeners 38 years later, but it's true.

Pink Floyd, in conjunction with EMI, have undertaken an overhaul of their catalogue, and for the first time, allowed us to see part of their creative process, by compiling a 6-disc box set of 'Dark Side' including various multi-channel mixes, much memorabilia and restored screen films from their live show, but, most importantly, a newly-mixed live concert from 1974 and a disc of alternative versions and outtakes.

Generally regarded as Pink Floyd's masterwork, the qualities of The Dark Side Of The Moon have perhaps been taken for granted in recent years, but a return to it with fresh ears reminds the listener of its strengths. Part of its enduring appeal is the quality of the material, there simply isn't a bad track on it, with a listening experience greater even than the sum of the parts.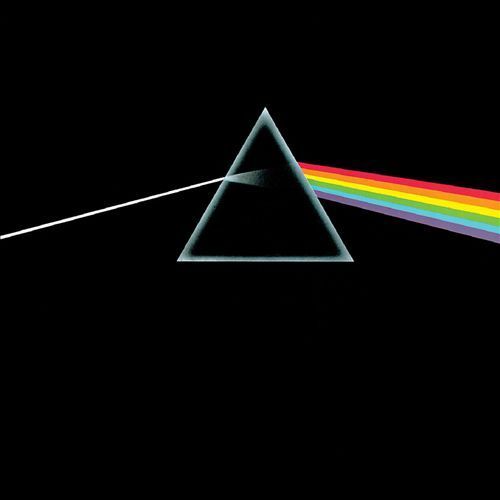 As to its subject matter, Roger Waters said in 2003 that it was "An expression of political, philosophical, humanitarian empathy that was desperate to get out." He said it was about "all the pressures and difficulties and questions that crop up in one's life and create anxiety, and the potential you have to solve them or choose the path that you?re going to walk."

The band initially convened in December 1971 and January 1972 at Decca's West Hampstead Studios in Broadhurst Gardens, London and then at a warehouse owned by The Rolling Stones at 47 Bermondsey Street, South London. One of the musical elements, to become Us And Them, already existed, having begun life as a rejected musical sequence by Richard Wright for Antonioni's Zabriskie Point. Another, to become Brain Damage, was a piece of Roger Waters', created in the writing sessions of the Meddle album in January of that year.

In the pre-Internet age, it wasn't too commercially suicidal to preview new material before its release, so Floyd were able to knock the album into shape over several months of road work. The first full-length performance was at the Guildhall in Portsmouth, England, on January 21st, 1972, after which almost the entire year was spent with the band performing Dark Side live, interspersed with visits to Abbey Road studios from May onwards to work on individual songs.

With Alan Parsons engineering, the first version of the Dark Side album was mixed in December 1972. On the box set, check out the first mix on CD 6 of The Dark Side Of The Moon, which is quite revealing about the gestation of the final version. Speak To Me as a track was a late addition, the album originally starting only with a backwards piano chord leading straight into Breathe (In The Air). The most obvious change is to The Great Gig In The Sky, which, before the addition of Clare Torry's vocal performance in January 1973, was comprised mainly of Richard Wright's organ accompanied by, in concert, taped religious incantations and in the first mix, voices of the Apollo 17 space mission. At the time, it was known as The Mortality Sequence or The Religious Sequence. It shows that all the band's subsequent decisions on the album were creatively correct, including even the completely redone Travel Sequence, which was replaced by On The Run.

As much of a revelation as the newly-released material and the works in progress is the 1974 live album, compiled from performances at London's Wembley Empire Pool in November 1974. As opposed to the then-live radio broadcast, mixed by the BBC in real time with an unflattering balance, this sourced the original multitrack tapes and, as mixed by Floyd engineers Andy Jackson and Damon Iddins, shows Floyd at the top of their game, rhythmic, swinging, emotive and punchy. If you can't afford the box, it's available as a 2-CD Experience edition alongside the remastered original album.

Perhaps you don't need a reminder that the album is one of the biggest-selling albums of all time, but it's not too late to rediscover it. I think you'll agree that it's also one of the best