04/07/2016
The Beatles
The Beatles - Manila

On this day, 4th July 1966, The Beatles played two shows at Rizal Memorial Football Stadium, Manila, in the Philippines to over 80,000 fans. The Beatles failed to appear at a palace reception hosted by President Marcos' family, who were not informed that the Beatles had declined their invitation. The Philippine media misrepresent this as a deliberate snub and when Brian Epstein tries to make a televised statement, his comments are disrupted by static. The next day, as The Beatles make their way to the airport they were greeted by angry mobs, the Philippine government had retaliated by refusing police protection for The Beatles.

June 1966 had been like any other month for the most famous group in the world – busy.

In the 30 days of June, the four members of The Beatles had spent nine days at Abbey Road studios recording new songs, played five concerts, attended a night-club opening, recorded radio interviews, rehearsed new songs at George Harrison's house, released a new single "Paperback Writer", made their last ever 'live' TV appearance and spent a few days at 32,000 feet flying between the UK, Germany and Japan.

The previous day, the boys were met by over 50,000 screaming fans as they landed at Manila Airport in The Philippines. Uneasy with the crowds and hysteria, The Beatles were taken from the plane into protective custody by military police and then transferred to a private yacht to attend a party for the rich and famous locals – which ended at 4am.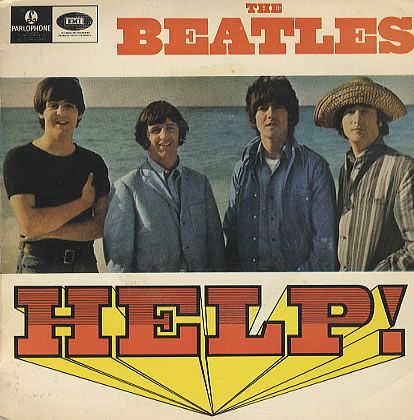 On the morning of July 4th when they awoke in Manila The Beatles were exhausted. And that day they were scheduled to play two shows at Rizal Memorial Football Stadium - one to 30,000 fans in the afternoon and a second show to 50,000 fans that evening.

As the 'Do not disturb' sign hung from the doors of John, Paul, George and Ringo, the nation's first lady, Imelda Marcos, was ready to host a breakfast reception at the Presidential Palace, in expectation of the group – along with 300 sons and daughters of top army officials who were excitedly awaiting the presence of the Fab Four.

When presented with the invitation, The Beatles manager Brian Epstein had politely declined on behalf of the group, as it had never been the group's policy to accept such "official" invitations, but the group soon found that the Marcos regime was unaccustomed to accepting "no" for an answer.

On the 4th, The Beatles continued to sleep, and later played the shows as scheduled.

However, the following day, the news of The Beatles' alleged 'no show' was broadcast on Philippine television and radio presented by the Marcos-dominated media as a deliberate snub. When Brian Epstein tried to make a televised statement his comments were disrupted by static.

Their police protection having suddenly disappeared, the group and their small entourage had to make their way to Manila airport on their own. At the airport, they were spat at and jostled by a hostile crowd, and Beatles road manager Mal Evans was beaten and kicked. Once the group boarded the plane, Epstein and Evans were ordered off again, Epstein being forced to give the tax authorities £6,800 worth of Philippine peso notes from the Manila shows, and in addition having to sing a tax bond verifying the exchange, before being allowed back on the plane.

The Beatles were finally able to leave Manila for New Delhi, via a brief refuelling stop in Bangkok, arriving safely back in the UK on July 8th at 6:00am. After a short press conference they went their separate ways to enjoy a rare two week's break. They were going to need it.

The following month John Lennon was mis-quoted as saying his group were 'bigger than Jesus', and all hell was about to break loose